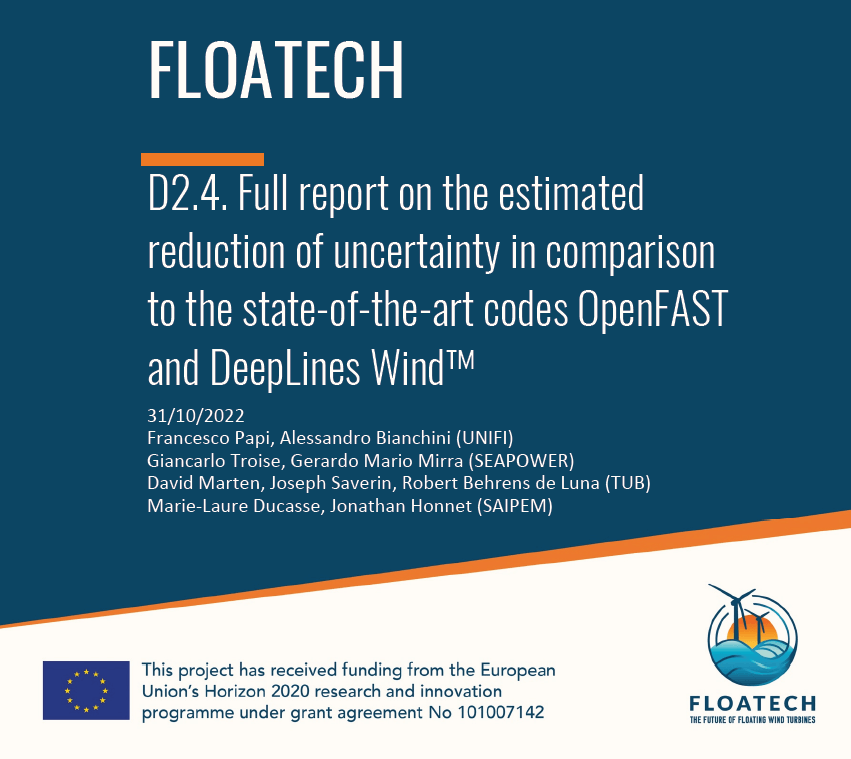 The FLOATECH project has just released deliverable D2.4 the latest validation report comparing the capabilities of QBlade with state-of-the-art codes OpenFAST and DeepLines Wind™ in predicting the behavior of three different Floating Offshore Wind Turbines (FOWTs) in realistic Design Load Case (DLC) scenarios.
This extensive report provides valuable insights into the accuracy of numerical models for predicting FOWT behavior, including global statistics, extreme loads, and fatigue loads for FOWT components.
The outcomes of the report highlight the need for continued research to improve the accuracy of numerical models in predicting FOWT behavior.
Find the full report in our publications page, or use the direct link to the publication on researchgate.